For women with or without children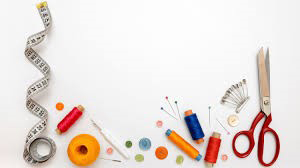 Crocheting, knitting, sewing, stuffing, felting, baking, etc. are more entertaining in company.
In our center, we tell the inside story: whoever has such skills, passes them on to the others. Whoever wants to learn something, asks the others.
The kids play in the playroom with our interns.
We dispose of the following:
Sewing machine, baking oven, crochet hooks, knitting and sewing needles, wool, fabrics, thread, instructions…
Thursdays, 3:30 p.m. – 5:30 p.m.
Supervisor: Steffanie Harder
Please bring along: curiosity, ideas, your own needlework, wanted material
Material costs: can be reduced or dropped
How does it work?
You may bring your snacks with you. We ask for a small fee for the drinks we offer.
Participation fee: 1 €, respectively free for members
Educational and participation vouchers are accepted
Open all year round, registration is not necessary
No obligation to attend regularly
Merken
Merken
Merken