in the sewing workshop of the refugee establishment
Over a cup of tea or coffee we talk about
useful infos about living in Freiburg with your child
development and education
help with homework
help with official letters
and find answers to your questions.
For adults of all ages, with children between 0 and 6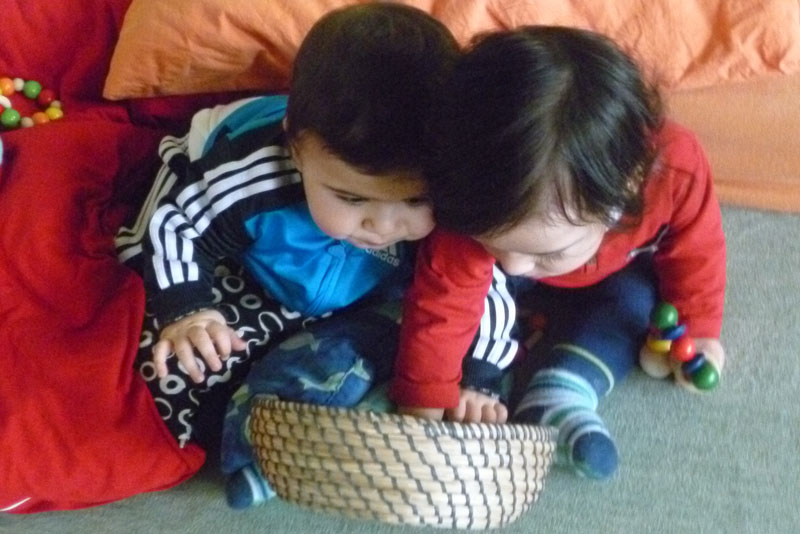 For children we prepare selected toys, sing songs together and play games.
Tuesdays, 3 p.m. – 5 p.m.
Place: in the sewing workshop of the refugee establishment, Kaiserstuhlstraße 12-14.
Café team: Venus Abbas, Nina Jennerjahn
No fees
The project "Familienchance-Freiburg" is funded by the Federal Ministry of Family Affairs, Senior Citizens, Women and Youth, in the framework of the federal model program "Starke Netzwerke – Elternbegleitung für geflüchtete Familien".