Bobbycar races, tin can alley and masks drawing
Every year on the occasion of the World Children's Day many Freiburg associations and institutions present their work at Seepark and provide a manifold program for the children.
At the information booth of the Klara Family Center, toddlers can have fun while racing in our Bobbycars. Elderly children can try their skills with our tin can alley or building masks. For adults, we offer information on the spectrum of our activities or the opportunity to enjoy a small break.
Sunday, September 22nd 2019, 2 p.m. – 4 p.m.
Seepark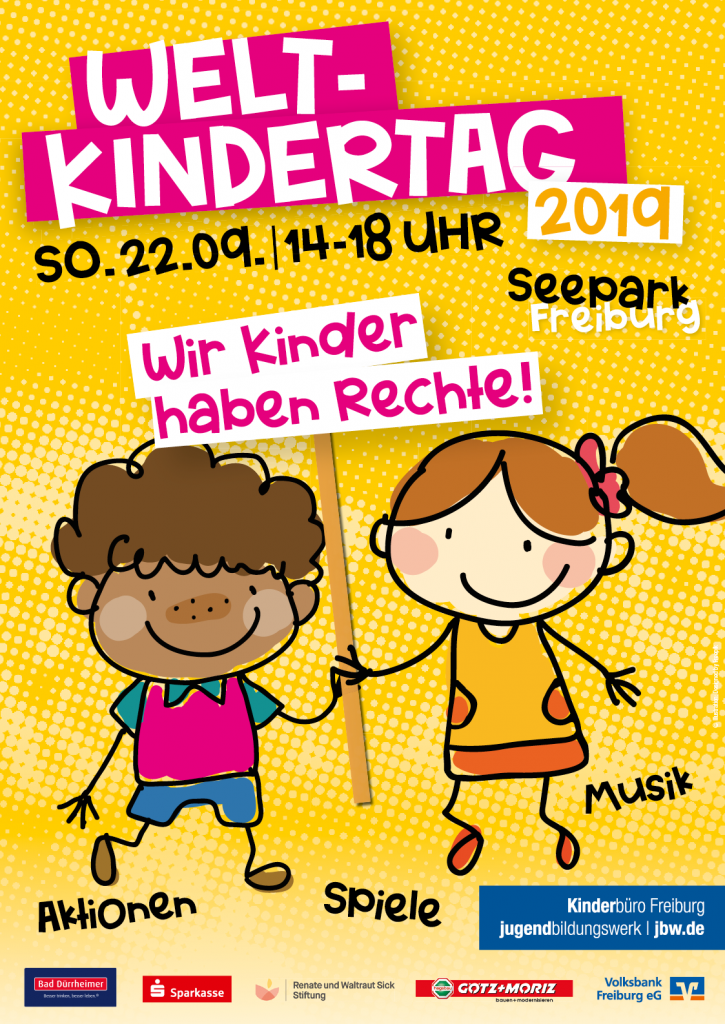 Background