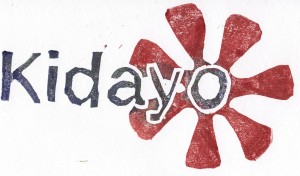 For black/Afro-German children with their families
Protected space Experiences Empowerment Reflexion
Children can play here, do handicrafts, read…
in a sensitive, prejudice-aware environment. We plan excursions, cooking and movie afternoons, as well as organize workshops and we want to strengthen our children.
In this protected space you can learn to live your life self-determined and self-assured.
Afro-diaspora family relations are an asset for our families and children should have the chance to develop a bilateral instead of an unilateral relationship to their roots. The parents can interchange, reflect their own position regarding racism and work together on possible course of action. From time to time we invite Black experts, who accompany and strengthen us as well as mirror our view critically.
Looking forward to meeting you!
On the 1st Saturday of every month, 3 p.m. – 6 p.m.
Place: Büggenreuterstr. 12
To bring along: a small contribution for our common picknick
Contact
on facebook: www.fb.kidayo.de
kidayofreiburg(at)gmail.com
Team: Sophie Kaiser-Dieckhoff, Christina Küchle and Maxwell Shavanga